Roof Inspection | Morongo Valley | Coachella Valley | San Gorgonio Pass

Do you need a Roof Inspection?  Elite Roofing will come inspect your roof and provide a simple report that details the current condition of the roof.   Our reports also include recommendations that can extend the life of your roof which is not something a standard home inspection can provide you.
Although a Roof Inspection is typically only requested in the event of a real estate transaction, a regular roof check-up can help prevent costly repairs if problems aren't found in time.  Let Elite Roofing be the solution.
The roof is one of the most commonly ignored aspects of any home so don't let another day go by without having it checked out.
What we look at during the Roof Inspection: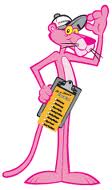 Condition of all roofing materials.
Roof Flashing.
Chimneys & Skylights.
HVAC & Swamp Coolers.
Condition around Vents.
Conditions that may cause leaks.
Ridges, Valleys, and Edges.
Any potential problematic areas.
Elite Roofing works with Real Estate Agents, Banks, Home Buyers, Home Sellers, and Businesses across Southern California.  As a trusted business, we are proud to serve all members of the community for their roofing needs.
If you need a roof inspection or any other roofing service, give us a call or contact us directly on our website to learn why our customers choose Elite Roofing as their preferred Roofing Contractor.