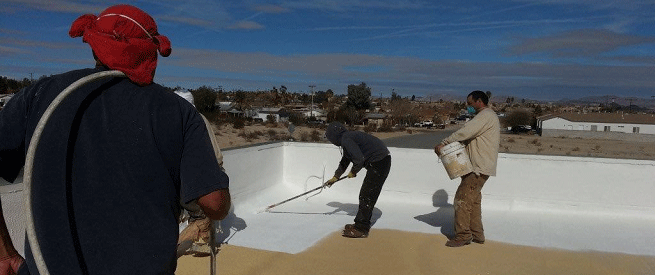 Foam Roofing has been used in roofing applications for around a half century and the technology behind it has greatly improved since it was first used.  There are many viable reasons to use foam for your roofing needs.
When installed and maintained properly, a foam roof can last for decades making it well worth the costs associated with a foam roof installation.  Another benefit is that a Foam Roof meets California's Title 24 requirement.
If you think you may benefit from a foam roof installation, give us a call for a free consultation.