Welcome to Elite Roofing
Services

Elite Roofing Company offers many services that are sure to fit your needs and budget.

Leak Repairs
Roof Inspections
Roof Certifications
Re-Roofing
Insurance Claims
Free Estimates

Superior quality - Affordable Solutions

At Elite Roofing, we understand that all of our customers demand perfection. Our staff is fully trained and come to us with the full knowledge and experience required to ensure that each job is done right the first time - every time, and we'll never try to sell you anything that you don't need.

Tax Credits are now available!

Homeowners who have specific composition shingle roofs installed by the end of 2011 may qualify for a new tax credit. In addition, there are other tax credits available for installations completed in 2009 / 2010.
There are many reasons why you might need a roofer and many more reasons why you should hire a Licensed Roofing Contractor. Homeowners lose well over $25,000,000 (and climbing) every single year due to mistakes and they don't have the bond or insurance to cover these mistakes. Another reason is the more than 2,500 complaints filed with the state against unlicensed contractors. Unlicensed contractors don't pull permits for the job and that can lead to big trouble for the home owners. If anything goes wrong with your roof repair or installation, a licensed contractor can be found and will fix the problem. Unlicensed Contractors however are not so easy to find. If you do find them, they will likely charge you for their mistakes. The lesson here is to put your faith in a state certified licensed roofing contractor and rest easy knowing that you, your family, your home, and finances are safe. Elite Roofing Co. is licensed, bonded and insured in the State of California and you can

check our license

status with the Contractors State License Board or check the status of other Roofers.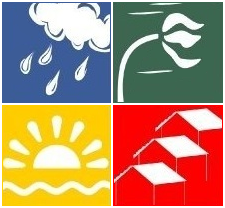 Elite Roofing serves three primary locations in Southern California known as the Morongo Basin, Coachella Valley, and San Gorgonio Pass areas.
Morongo Basin:
Morongo Valley
Landers
Pioneertown
Joshua Tree
Twentynine Palms
Wonder Valley
Yucca Valley
Lucerne
Coachella Valley:
Palm Springs
Cathedral City
Rancho Mirage
Indian Wells
La Quinta
Indio
Desert Hot Springs


San Gorgonio Pass:
Cabazon
Banning
Beaumont
Cherry Valley